The Top 5 Google Adwords Updates of 2013
Every year Google works to improve the functionality within Adwords. These updates keep us marketers on our toes and continue to work toward a better user experience for every searcher. 2013 was certainly no exception. Throughout the year, we saw some pretty significant changes from algorithm updates to interface changes that impacted the way we optimize, organize, and make strategic decisions.
5) Remarketing Lists for Search Ads
The RLSA feature was launched as a Beta last year but was officially integrated in the summer or 2013. The feature allows for more control within remarketing campaigns and lists. You can modify everything from bids to ads to keywords. It is a great way to get at highly targeted customers and increase visibility.
4) Analytics Usability & Goals within Adwords
With the new ability to bring Analytics campaign data into Adwords, we are now capable of making more educated decisions across all Adwords accounts, particularly for those campaigns that drive awareness rather than direct leads or eCommerce.  The general Analytics data that you can pull in:
Bounce Rate
Avg. Visit Duration
% New Visitors
Pages/Visit
Goals
3) Ad Scheduling, Location Based, and Device Bid Management (Enhanced Campaigns)

With the launch of Enhanced Campaigns, Adwords provided the opportunity to make more granular bid adjustments. The custom bid settings based on specific locations, time of day, and device preference allows for greater control of the budget and in the end, produces higher ROI. Another benefit of this targeting method is the simplicity of custom targeting all within a single campaign. We no longer have to create specific campaigns for each location, device, or time to manage bids.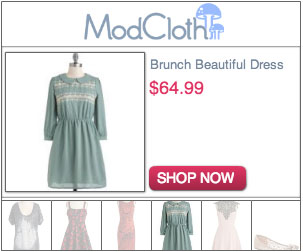 2) Dynamic Remarketing
After the launch of the Product Listing Ads, it was a natural progression that Google announced its Dynamic Remarketing feature. Similar to regular remarketing, this targets customers who have visited your site and serves them targeted ads. The benefit with dynamic remarketing is that customers are served display ads which feature the exact products they viewed while visiting the website. If you've ever shopped on Amazon or Target, you know exactly how this works.
1) Changes in the Ad Rank Formula
The changes to the Ad Rank Formula mean that ads are now ranked based on Quality score, bid, and the expected impact from your enabled extensions. This coupled with the enhanced sitelink extensions means that now more than ever, customizing and targeting your ads is extremely important. The enhanced sitelink extensions provide extra room for copy as "descriptions." The sitelink extensions can be customized at the ad group level and can be tailored to specific devices, times, and locations.
2014?
2013 has certainly brought some interesting new insights to the paid search field. As I look back at the advancements of the year, I am eager to see what the following year will offer. As Herbie Hancock said, "I'm always interested in looking forward toward the future. Carving out new ways of looking at things." 2014 should be an interesting year of updates and changes in the paid search world. Google will, without a doubt, continue to streamline its tools for cohesive campaign management.