Top 3 "Must Have" WordPress Plugins for SEO
The incredible ease of use along with the myriad of available tools, themes, and plugins available for WordPress make it the "go-to" CMS platform for anyone who uses the internet to market their business, product, or service.  The flexibility that it provides gives it an overwhelming advantage in today's marketplace.  Once thought of as just another blogging platform, WordPress has really distanced itself from the competition with over 72 million websites using the platform.
One of the things that really separates WordPress is the plugins that you can use to transform your site into something completely unique from any other site out there.  According to Daily Blog Tips "Plugins are pieces of code created with the purpose of expanding the functionalities of a software, in this case of WordPress. There are literally thousands of WordPress plugins already created, solving a wide range of problems and needs."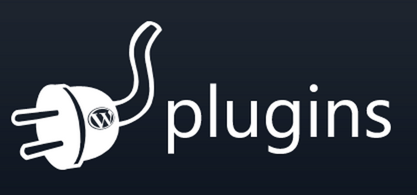 With the tremendous library of plugins available for free at http://wordpress.org/plugins/, many new marketers get into trouble by overloading their new site with unnecessary plugins in the hopes of creating a unique experience for their visitors.  While some plugins can enhance your site to a whole new level, there are some that don't quite cut the mustard.  Another thing to keep in mind is that having a great deal of plugins on your site can actually slow down your site and become counterproductive.
Here are a few of the best free plugins that I would recommend to you as you embark on your WordPress journey:

WordPress SEO by Yoast – We all know that if you are creating content for your website, you want it to be seen by as many targeted people as possible.  Setting up a paid campaign for targeted traffic is probably the quickest and most effective way to do this, but if you are looking for a cheaper route and you can afford to let the process run its course, then you probably want to opt for SEO, or Search Engine Optimization. The WordPress SEO plugin is the best free plugin that I have found that walks you through the steps of optimizing every piece of content you post to ensure that it has the best chance of being noticed by the search engines and ranking for your targeted keywords.  Another great benefit to this plugin is that you can import settings, so even if you are a rookie in SEO, you can piggyback off of SEO experts to make sure you have everything set up perfectly. I have attached the settings that I use for this plugin below.
Digg Digg by Buffer – The next plugin that essential for your new WordPress site is called Digg Digg. We all know the importance of social media in our businesses, and the Digg Digg plugin creates a floating social sharing counter that displays the amount of social signals that your content has generated.  This floating social counter attracts shares of your content from your reader, which creates more opportunities for your content to go viral.  This plugin is very simple to set up and you can choose which social platforms you want displayed in the counter.
Google XML Sitemaps – The last WordPress plugin that I will talk about is called Google XML Sitemaps.  This is another one that is an absolute MUSTS when you are creating your site.  This plugin will generate an XML sitemap which will help the search engines better index your site.  It is a lot easier for the search engines to crawl your site effectively when you have a proper sitemap set up, and this plugin does it all for you.  It also notifies the search engines every time you create a post about the new content.  That is why this is one plugin that you can't afford to miss out on when you first set up your WordPress site.
WordPress sites are increasing in popularity every single day.  With the availability of the incredible free plugins at your disposal, you can create a very unique experience for your visitor and really set yourself apart from your competition.  These free tools go a long way in aiding some tasks that would otherwise be extremely daunting to a newcomer, such as SEO or creating social sharing buttons.  There are plenty of other plugins that can be very beneficial to your WordPress site. Some more free ones, and some paid…but that is for another post at another time!
SEO Settings – Here are the settings that I use for SEO by Yoast. Simple upload these into the plugin to use the same exact settings that I use for my sites to get maximum results!